Did you know that untreated hearing loss is linked to
memory issues and cognitive decline?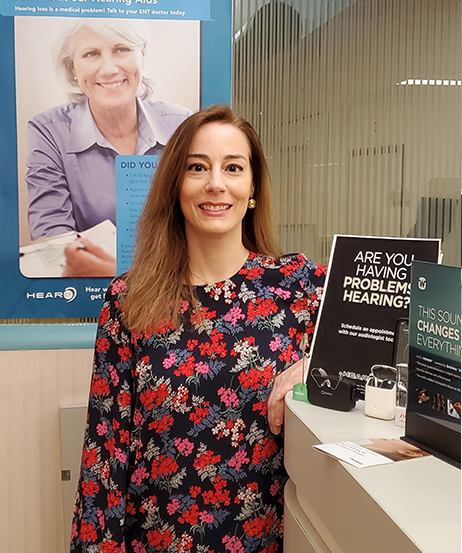 Why Us?
Hearing Loss is a medical condition. Nada Lileika M.A., CCC-A and Dr. Richard Brauer, M.D., FACS ENT work hand in hand to correct your hearing issues, either with medical treatment or with hearing aids. With the physician and the audiologist being under the same roof, you can feel comfortable knowing you will have complete care of your ears and hearing!
Included in the Cost of Hearing Aids:
1

Good service is crucial to successful hearing aid use. You and I will work together so that you will get the most appropriate recommendations based on your preferences and hearing loss

2

You will be provided with extensive counseling and expertise to guide you in the selection, care and use of your hearing aids

3

You will have access to a variety of different types of hearing aids from different manufacturers with the most advanced features and all levels of technology

4

You will receive personalized service through follow up appointments. Friends and family members are always welcome to sit in on any appointments, so bring them along!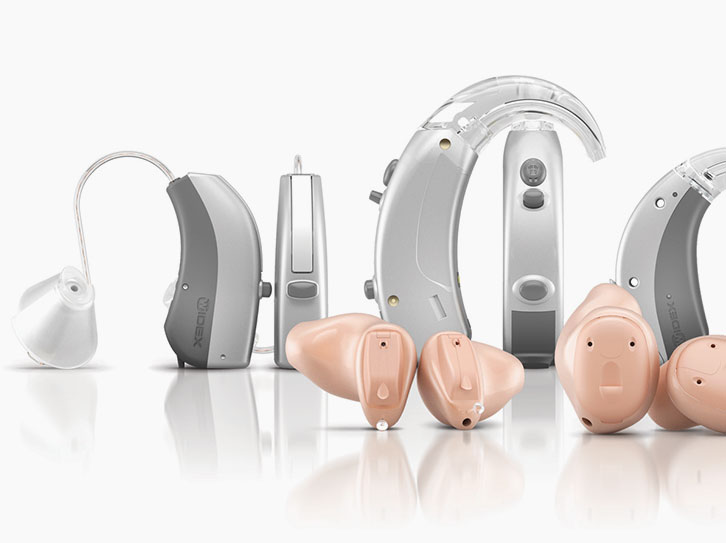 What You can Expect from
Hearing loss usually happens gradually over many years.  And that can make it hard to know its happening. So, when sounds are reintroduced, imagine how overwhelming this could be to your brain! It will take time to get used to hearing aids.  It will be a whole new world. But, with wear and proper fine tuning  adjustments, you will be amazed at how much you can hear!
5 Surprising Benefits of Properly Fitted Hearing Aids:
1. You'll want to socialize more - Whether you've noticed you've started to withdraw from social situations or not, customizable hearing aids will help you understand better making you feel more confident and outgoing. 
You'll become a  person that other people want to be around. No more embarrassing answers to questions you misheard. What a confidence boost! 
2. Your brain will thank you! - Hearing aids help your brain focus easier. So, you won't have to work as hard to fill in the blanks, making you less tired by the end of the day. 
3.You'll improve relationships with your spouse/family/friends. They will stop feeling like you're ignoring them or resent you for having to constantly repeat themselves.  Your relationships will improve and pave the way to a happier life for you and everyone you love.

4. If you don't use it, you lose it - Hearing loss causes auditory deprivation - sounds can't get to your brain properly. Hearing aids bring back all the amazing sounds you were missing and hotwire the parts of your brain that used to get sound.
 And, studies are showing that better hearing with hearing aids can help with memory and cognitive decline, which is something many people fear will happen as they get older.
5. Hearing loss can affect your job performance and pay - Unbelievable but true. Those with hearing loss have a lower salary than those who don't have hearing loss, which makes investing in a pair of hearing aids that much more important. It will equal a higher salary and job security. You'll also feel more valuable to your company and improve your self-esteem. A truly worthwhile investment.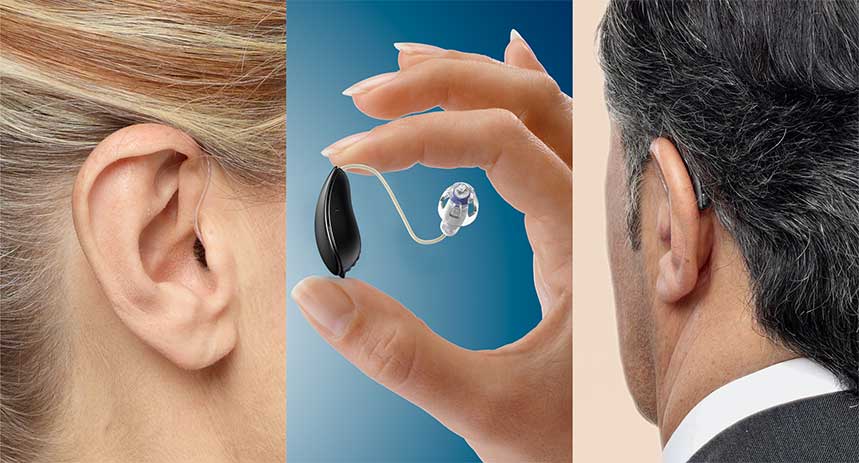 How's your Hearing?
You may have Hearing loss if You:
Frequently ask people to repeat what they've said
Think that other people mumble
Have trouble hearing women's and children's voices
Need to raise the volume on the t.v.
Have difficulty hearing at meetings, lectures and conferences
Confuse similar-sounding words such as "sit" and "fit", "peach" and "teach"
If others are telling you to get your hearing tested!
Stop smiling and nodding while not understanding
50 Million Americans have hearing loss and 90% of those who have hearing loss also experience tinnitus
(ringing or buzzing noises in their ears)
Common Problems with Purchasing
Over the Counter Hearing Aids
Not Regulated
"One size fits all" for hearing aids, not as customizable
Minimal service options with hearing aids
Benefits of our Hearing Aids
Professional expertise
Caring for the patient as a whole
Better individual service
A variety of hearing aids are offered that are fully customizable to meet each patients needs
Validation and verification methods used to make sure you are getting the right amount of amplification.
Physicians are in the same office and often available for any same day medical issue

What Patients Say
About Us?
Testimonials from just a handful of our many satisfied patients.
When I reluctantly came to the conclusion that I needed a hearing aid, I had strict requirements about what kind. I did not want any visible connecting wires. To the contrary, the aid had to be invisible. It had to be easy to insert and remove, had to be at least a week before needing to change batteries, and finally had to be sturdy.
Fortunately I met Nada. She was very understanding, very patient, and has been available any time I needed to see her. She put up with all my requirements and ensuing struggles. Most importantly, she found the perfect one for me. It fits all my requirements.
I could not be more pleased working with both Nada and my new hearing aid. Based on my experience, if you have a hearing problem, she will have the solution.
Ron
Nada Lileika is an extremely knowledgeable and professional audiologist. I have been a patient of Nada for at least 10 years. My hearing has been worsening over that period of time. Nada has offered the most up-to-date equipment, tailored to my needs, which has allowed me to hear well past the point that it seemed possible. She always found time to work out a problem and if she didn't have the answer, she immediately contacted someone who did. She pays meticulous attention to every detail to ensure solutions to any problem.
Carolyn
Nada is just terrific! Nada has tested my hearing aid and fitted me with the latest technology hearing aids for nearly 10 years now, and I could not imagine trusting my hearing to anyone else. Nada is extremely competent and super professional. She can handle just about any repair of tweaking right in her office while you wait. If your hearing aid(s) do need to go out for repair, she can fit you with a loaner. I don't know how she does it, but Nada is always accessible– for me, that means I never worry about hearing. Thank you Nada, you are the best!"
Angela
Nada Lileika is an excellent audiologist. While she is very professional, she is also very kind. She answers all your questions and does her best to make your hearing loss a very small problem. She is always amenable to make adjustments to your hearing aids so that your hearing can be clear as possible.
Ellen
I would like to express my profound gratitude and appreciation for all Nada has done to help me function in the real world despite my hearing loss. Nada is not only a great Audiologist, she is also one of the most caring healthcare professionals with the highest degree of integrity, accountability, honesty, respect, transparency and excellence in her practice. She is up to date with the latest in hearing aid technology and consistently provides the best and most complete level of service. Nada has been there whenever I called with problems. She has even given up her lunch hour to see me in the middle of a full day of patient appointments. Nada has gone above and beyond to ensure that I could hear. She is not only very professional and knowledgeable, but also patient and understanding. You don't see this level of commitment in many healthcare professionals these days. I thank my lucky stars that Nada was recommended to me.
With the utmost respect and warmest regards
Raymond