Hearing Test
From Pediatrics to Geriatrics
Hearing Aid Selection
Hearing Protection
For recreational hobbies (hunters, construction workers)
Custom Musician Earplugs (includes a special filter that balances out the sound for clear hearing of music but at a safer volume)
Custom Ear Molds
Hearing Aids
Musician Ear Monitors
Earbuds for your electronic devices
Custom Swim Plugs
Tinnitus Treatment (Ringing in the Ears)
Otoacoustic Emissions
Auditory Brainstem Response testing
Choosing  hearing aids is not a one size fits all concept.There are many different styles, sizes and levels of technology to choose from when deciding on which hearing aids are best for YOU. I will personally match the style and level of technology that will best suit you, your hearing loss and your lifestyle.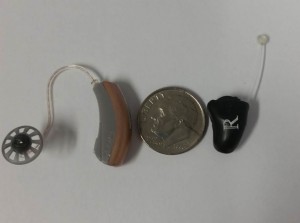 Don't put off getting hearing aids any longer.
A hearing loss is more noticeable than hearing aids.